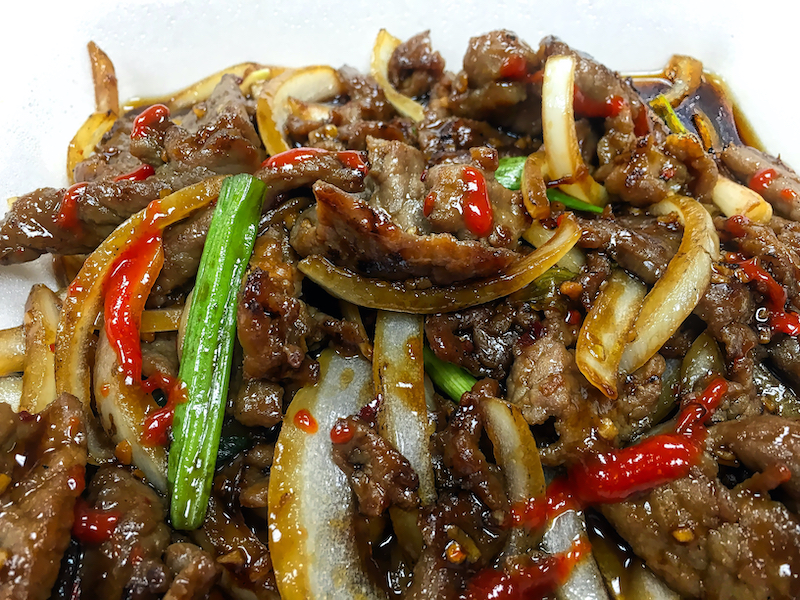 Mongolian Beef
You will need:
1 lb Ground beef
1 tablespoon of Minced Garlic
1 T Minced Ginger
½ C Low sodium soy sauce
1/3 C Brown Sugar
2 tsp red pepper flakes
3-4 green onions diced
Instructions:
1. Brown the ground beef along with the ginger and garlic in a skillet over medium-high heat, until beef is crumbled and cooked through.
2. Combine the soy sauce, brown sugar and hoisin sauce in a small dish and pour into ground beef mixture. Cook for about 2 to 3 minutes to blend flavors.
3. Top with red pepper flakes & Green onions
4. Serve with Rice or quinoa