Our Values
Going above and beyond to ensure your safety.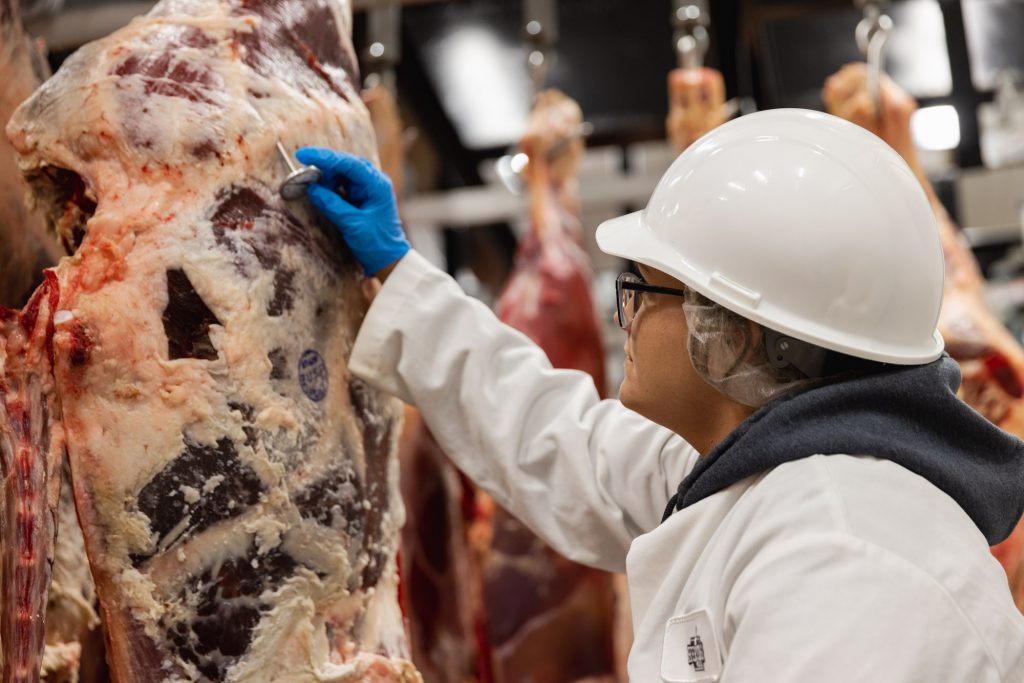 Hertzog Meat Co. is invested in making sure that every aspect of our business is safe and ethical.
 We do that by raising the bar when it comes to quality standards, by ensuring that our state-of-the-art facility is always clean and maintained.
Not only that, we perform zero-tolerance inspections to verify that our sanitary procedures have been 100% effective on each and every carcass that goes through our facility.
Additionally, we also utilize an electronic record-keeping system and a rolling pre-shipment review. We're also regulated by 2 branches of the federal government, the USDA and FSIS, which help us ensure that every cut of meat is safe and sanitary.
Lastly, upon entering any cut room at our facility, each employee will enter through a hygiene wash down station. This ensures that no pathogens are transmitted to our products.
Above all else, the safety of others is our top priority.
That's why we take extra measures to ensure that every cut of Hertzog Meat Co. beef is 100% clean and safe for consumption, not to mention made with ethics and integrity.
The Hertzog Difference
If you're interested in learning more about our food safety measures at Hertzog Meat Co., contact us today and we'll be happy to assist
Get in touch with us through our website and we'd be happy to talk with you.