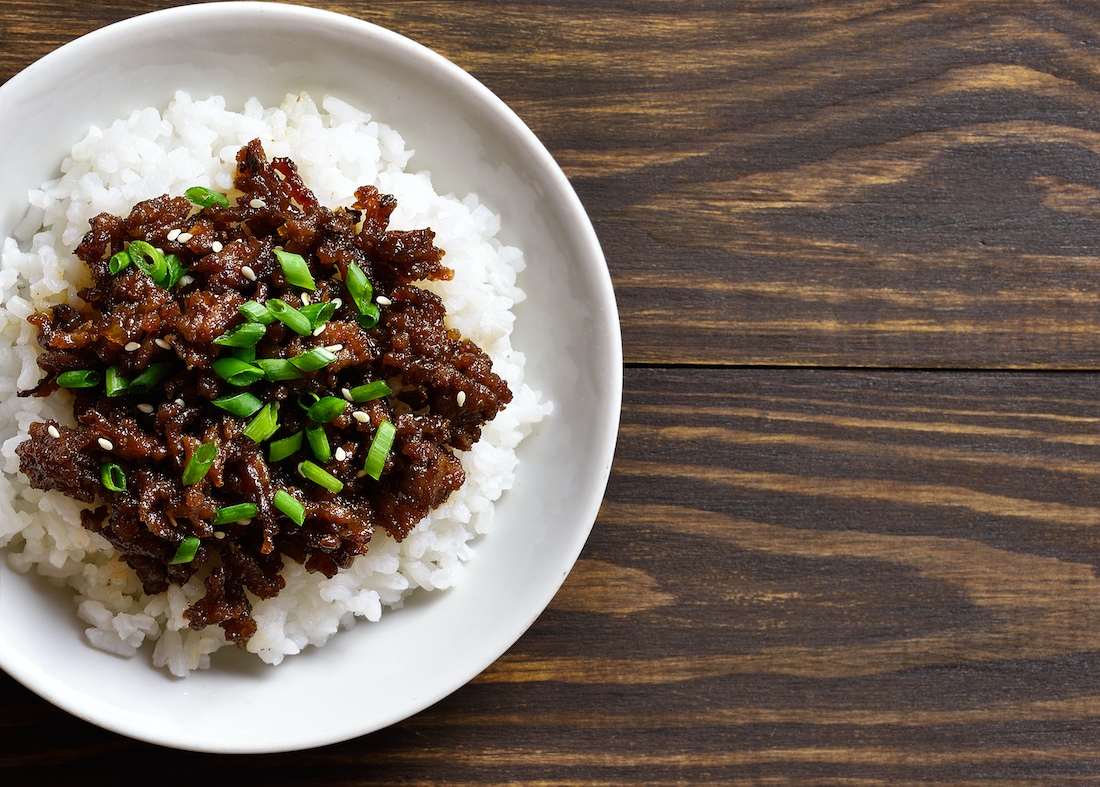 Our favorite Korean Ground Beef recipe from DINNER THEN DESSERT!
Ingredients:
1 pound of quality Hertzog lean ground beef
1 tablespoon sesame oil
3 cloves garlic , minced
1 teaspoon fresh ginger , minced
1/2 cup brown sugar
1/4 cup lite soy sauce
1 teaspoon sriracha
2 green onions , only the green parts
Wilted Slaw: 
6 cups napa cabbage , sliced
2 carrots , grated
2 green onions , diced from tip to tail, excluding the root
2 teaspoon sesame oil
1 teaspoon canola oil
Instructions:
Heat a large pan over medium high heat.
Brown the meat with sesame oil, garlic and ginger.
Drain 75% of the fat, add brown sugar, soy sauce, and Sriracha.
Cook until the liquid has reabsorbed and the meat is shiny but not soupy.
Top with green onions, toss together and serve.
Wilted Slaw:
To make the slaw, put the Napa cabbage, carrots, sesame oil and canola oil in the skillet the meat just came out of.
Cook for 4-5 minutes until the water has evaporated.