Doing all of the little things right.
Hertzog Meat Co. was started with the intent to make the meat industry better. Not with some grand, revolutionary idea, but by doing things the right way every single time.
The amount of care that we put into our work, from the way we age our meats to the way we run our facilities, is done with the goal of giving our customers premium-grade meat that's both responsibly made and unbeatable in quality.
Our History
Decades of experience.
For years, the family behind Hertzog Meat Co. has held ownership of a top regional livestock auction, stocker grass operation, backgrounding and feeder operation, and fed cattle finishing experience.
This industry experience gives the unique ability to select a limited number of the highest quality livestock each year.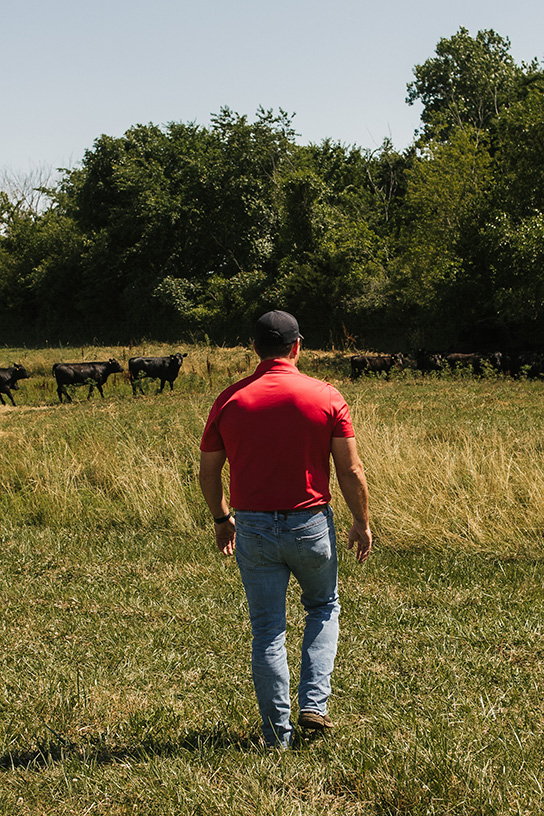 Our Products
Feel good about what you're eating.
We go the extra mile to ensure that every product we offer is affordable, top-quality meat that you won't find anywhere else.
All of our livestock are locally-raised, hand-cut, and free of hormones and antibiotics. Not only that, our Black Label Reserve cattle are premium-grain finished to ensure that every cut you eat is natural and healthy.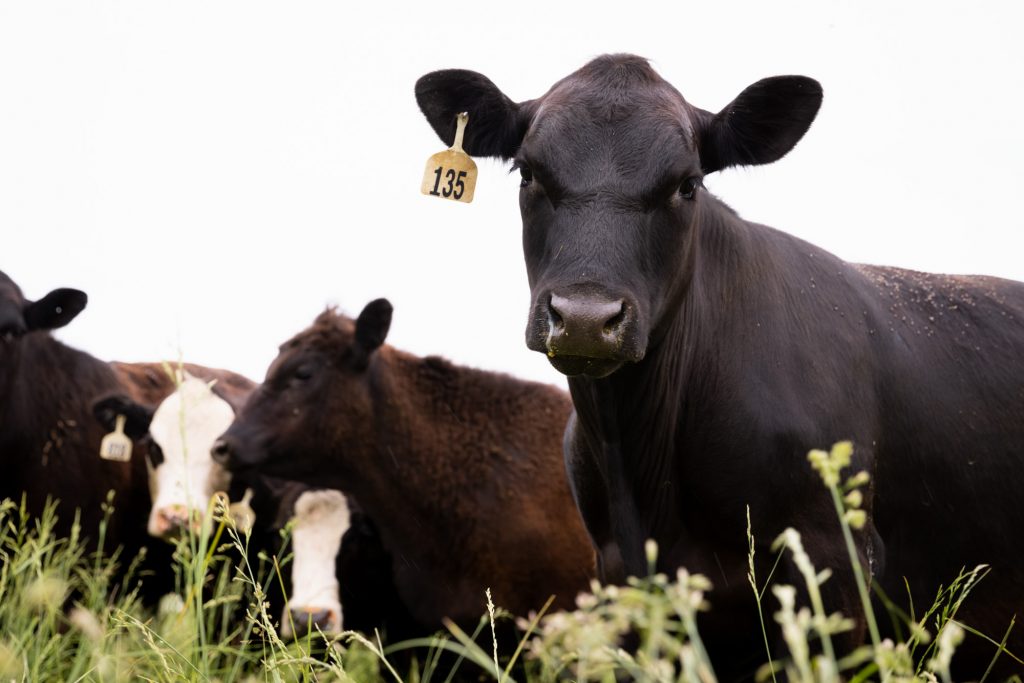 Our Values
No shortcuts, no excuses.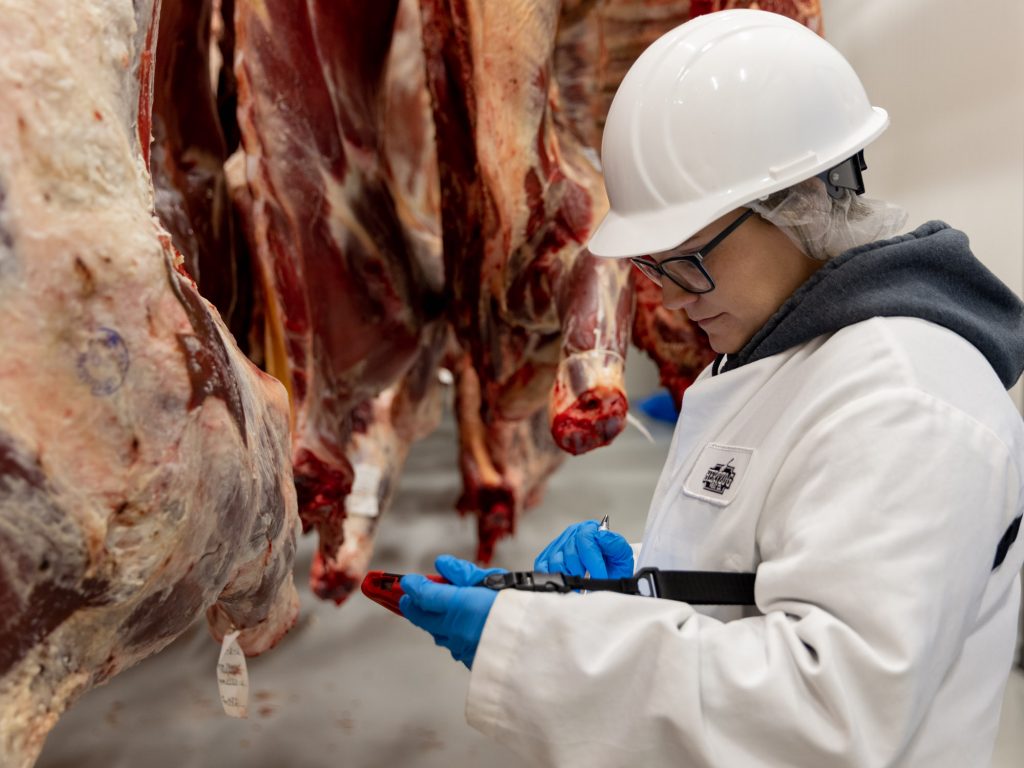 Above all else, Hertzog Meat Co. is invested in making sure that every aspect of our business is safe and ethical.
We do that by raising the bar when it comes to quality standards, by ensuring that our state-of-the-art facility is always clean and maintained.
Not only that, we perform zero-tolerance inspections to verify that our sanitary procedures have been 100% effective on each and every carcass that goes through our facility.
Our Employees
The best in the business
The Hertzog Meat Co. family takes pride in being small, but mighty.
Our employees are the backbone of our operation, and making sure they're properly trained and taken care of is essential to our success.
Part of our success? We pay higher than industry standard wages with benefits, allowing us to staff highly trained meat cutting professionals from around the Midwest. These motivated individuals excel at attention to detail in every aspect of our facility.
The dedication, care, and passion that our team brings to work every single day are what truly sets them apart, and it's what allows us to provide top quality products and service.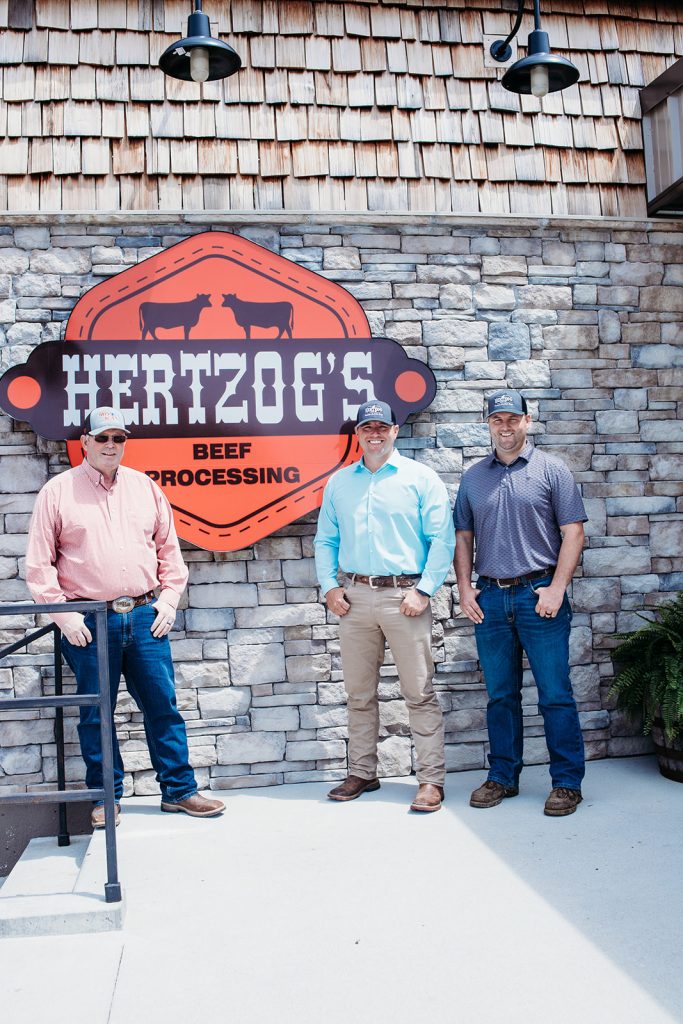 Sustainability
Keeping our footprint as small as possible
Hertzog Meat Co. is proud to say that over 70% of the feed Hertzog Farms cattle consume is grown and harvested within 5 miles of the feeding operation.
All of the cattle are born, pastured, and fed within close proximity of our home base. As a result, very little transportation is needed, leaving a footprint unparalleled in the beef business.
We aren't a corporation hiding behind a brand trying to sell a story. We are the Brand! Our slaughter volume is very low allowing our team to inspect and monitor procedures mandated by the Federal Government. We utilize an electronic record-keeping system and a rolling pre-shipment review.
Another keynote about our food safety procedures is that we are regulated by 2 branches of the federal government, The USDA and FSIS. With these regulations, you can assure we will keep your food safe!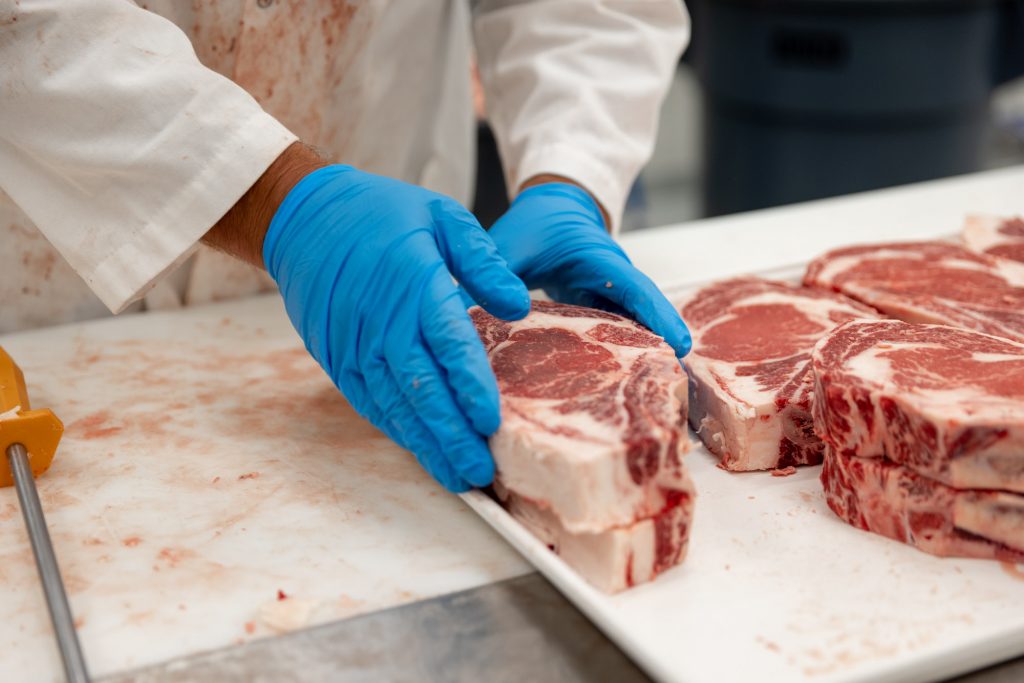 The Hertzog Difference
Want to learn more about Hertzog Meat Co. and how we're improving the meat industry?
Get in touch with us through our website and we'd be happy to talk with you.