Meat delivery near me
Fast, Convenient, Local Delivery
At Hertzog Meat Co., we're proud to offer local delivery to individuals and families all across Western Missouri.
Our state-of-the-art butcher shop allows us to safely hand-cut and package our own products, cutting out the middle-man and making things more convenient for you. Once packaged, we're able to safely deliver our products right to your door!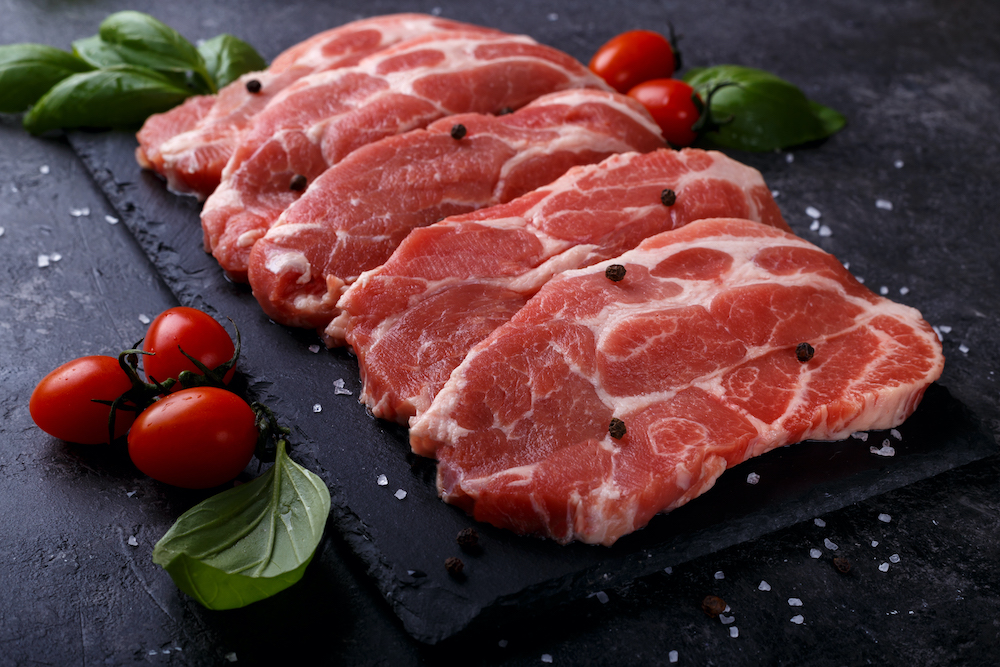 Top quality meats, delivered right to your home.
Step 1
Our Livestock
We raise and care for all of our livestock, using only USDA best practices when it comes to feeding and processing at our local facilities. Our livestock is grass-fed and premium grain-finished, with no added hormones or antibiotics, and each is ethically processed and hand-cut when completed.
Step 2
Premium, Handcut Meats
Premium, hand-cut meats are made available online for home delivery. Check out our wide selection of locally grown and processed products and when you make your choice, you can order your cuts right on our website.
Step 3
Delivery
Hertzog Meat Co. also offers individual delivery to homes and families. Once you make your order, we box and ship meat right to your home. This means that all you need to do is sit back and wait for premium quality meat to show up at your door.
Questions about delivery?
We've got the answers.
What if the product I want isn't available for delivery?

Is there a fee for delivery?
Shop Now
Check out our wide selection of locally grown and processed products.
Hertzog Meat Co. is proud to offer a full-service meat counter, which is loaded with other fresh meats you might not find on our delivery truck. Make the drive down to Butler, MO, and pick up a quarter beef, half beef, or whole beef to fill your yearly beef and pork reserves. We also sell individual hand-cut fresh steaks and smaller quantities of meat as well!